Part Number: C40 230V, C40 24V
This product is suitable for:
Top-hung windows
Bottom-hung windows
Skylights, roof windows
Cupolas
Specifications at a glance:
Max applicable load in thrust:  400 N
Max applicable load in traction:  400 N
Strokes (selectable at any time):
100 – 150 – 200 – 250 – 300 – 400 – 500 mm
Idle translation speed: 18,5 mms
Protection Class:  IP 55
Voltage supply: 230v AC, 24v DC
Bracket Options:
Options listed in Download Pdf below.
Get in touch for help picking the right brackets for your window.
NOT SURE IF THIS IS EXACTLY RIGHT?
Call 01702 826267 to order or for advice
CALL TO ORDER NOW
Next Day Delivery on 100s of Products
EXPERT ADVICE
Free for Trade & Public
Don't worry call us on our product support line and our experts will give you free advice and guidance
to find the correct product for your application: 01702 826267
Description


Electric C40 actuator with double link articulated chain, enclosed in a special casing, with different mounting accessories for top and bottom hung windows. Operation at 230V 50Hz or, as an alternative, at 24V DC. Maximum applicable load 400N. Fast hooking and unhooking system of the chain to the window. Max. stroke 500mm, end of stroke adjustable at 100, 150, 200, 205, 300, 350, 400 mm by an external knob located on both sides of the actuator. Electronic device with acoustic warning to signal erroneous installation to the user. Electronic traction control speed reduction, during the last 100mm of closing action. High protection IP 55 rated.
Upon request, a preset S version for the synchronous operation of more actuators on the same window is available.
CE marked device.
Buy Now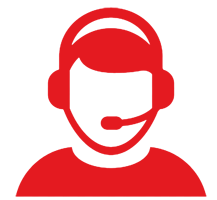 Order Now by Phone
The range of manual and electric window openers is vast and choosing the right solution depends on your needs. Our website carries just a sample of the most popular products we sell, but by no means covers everything we stock or can supply. It is always best to call us and we will help you confirm it is the correct product for your exact needs.
To Order Dial: 01702 826 267
Brand
Topp
Technical Details
230V ~ 50Hz
24V c.c.
Max applicable load in thrust:
Max applicable load in traction:
400 N
400 N
Strokes (selectable at any time):
100 – 150 – 200 – 250 – 300 – 400 – 500 mm
100 – 150 – 200 – 250 – 300 – 400 – 500 mm
0,24 A
1,1 A
Duration of the idle stroke:
27 s
48 s
Double electrical insulation:
S2 di 5 min
S2 di 8 min
  IP 30
IP30
Window mounting adjustment:
Parallel connection option:
yes
yes
Synchronous operation of more actuators on the same window:
yes
yes
Electronic in opening, by amperometric absorption in closing
Electronic in opening, by amperometric absorption in closing
362x48x34 mm
362x48x34 mm
1,9 kg  (the indicated weight is subject to variations, depending on the chosen accessories)
1,9 kg  (the indicated weight is subject to variations, depending on the chosen accessories)
Audio Alarm for incorrect assembly:
yes
yes
Product Applications
This product is suitable for:
Top-hung windows
Bottom-hung windows
Bottom-hung windows
Skylights, roof windows
Cupolas