Rocburn stock a wide range of products to suit both 24v DC and 230v AC actuators. Some options include remote controls and other accessories like wind or rain sensors.
You can choose to have a manually operated switch or go for a automatic solution that includes unattended temperature control. Allowing you to cool your conservatory or orangery while not even at home.
Be sure to give us a call to discuss the best option for your vent and room, we'll be able to recommend the best product to suit.
Featured Products
We've selected a handful of our most popular products for natural, comfort ventilation below. If you're after something else specifically why not give us a call or you can browse more of our products online.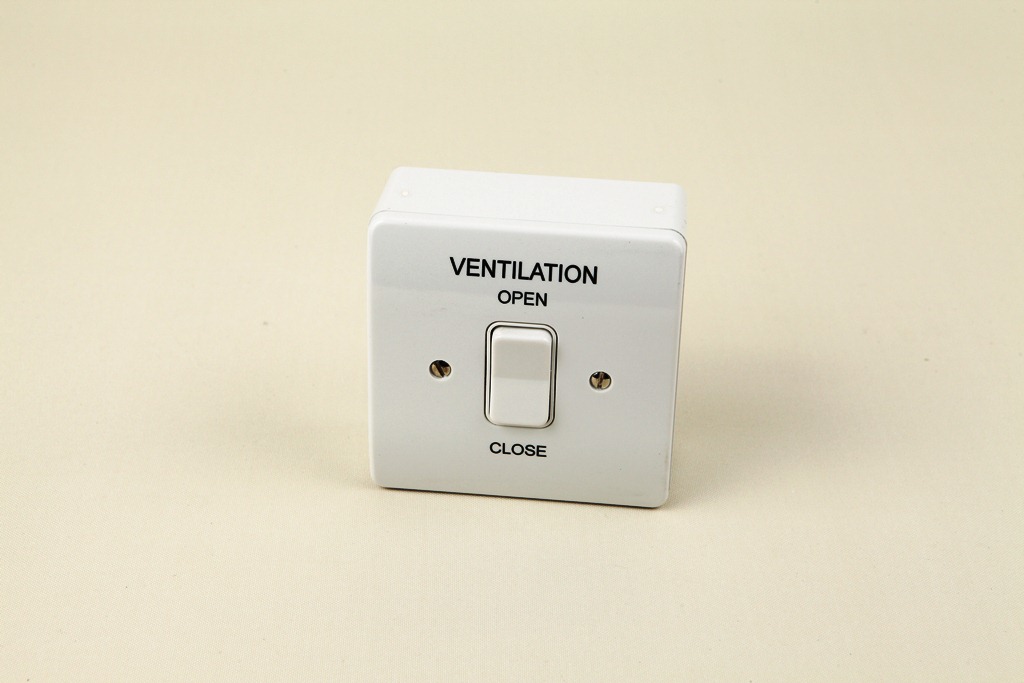 S50 Switch
Compatible with 230v AC actuators
The simplest of options for controlling mains powered actuators. The momentary rocker switch is wired directly to the actuator for the most basic of manual controls available.
This switch can also be used to trigger a more advanced control panel.