Manual Window Openers and Systems
Looking for natural ventilation in your home or commercial building with a manual mechanism?
A manual system would be a natural ventilation system you would use by hand, this can either be operated by a remote handle, an opener pole or a cord and the best choice depends on your specific application.
Types of Manual Window Openers
A manual winding system, often referred to as Teleflex winding gear is a popular option for single or multiple windows which are either at high level or hard to reach.
This kit is typically a manual chain opener on the window, connected by conduit and a cable to an operating handle within reach. Most popular applications are in schools or DDA adaptations where electric isn't an option. Read more
These are another popular option for manual window control, these are typically cheaper that the Teleflex style systems and don't require running conduit.
Cam stays are basically a hinged arm which you either hook a pole into if they are at high level or push with your hand if they are at low level, these openers are for window on a vertical wall and will open a fixed distance. Read More
Screw Jack openers, are a threaded rod which you window with a pole or handle if these are low level. Most often used in conservatories, screwjacks are designed for use on skylights and roof vents on a pitched or flat roof.
We stock various finishes, lengths and bracket options, along with fixed or adjustable winding poles to suit. Read more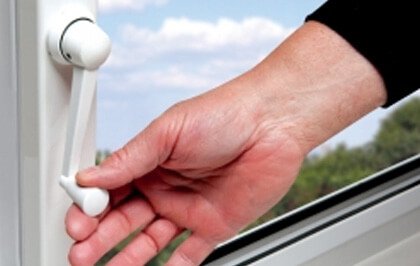 If you want help choosing the right product or solution, our technical sales staff are here to help.
Why not call us today on 01702 826 267, or click below to submit an enquiry.