Why use Linear Actuators?
Load rating – Linear actuators are designed for heavier loads than chain actuators. So they are ideal for roof vents where more force is required to operate the vent.
Opening distance – With opening strokes up to 1m, they are a great choice where a large amount of airflow is required from the vent.
Ingress Protection – With high IP ratings, generally exceeding IP55. They can be installed in areas that may be ocassionally exposed to weather or for dusty industrial environments.
We have a wide range of linear actuators in stock and ready for next working day delivery.
How do Linear Actuators differ from chain actuators?
These work by driving a rigid rod or shaft from the motor body instead of a chain. Whilst this does afford an increased push and pull force, it also increases the size of the linear actuator.
Popular Electric Linear Actuators
There's a wide range of these products with different opening strokes and drive mechanisms. Our team are on hand to answer your questions and help you pick the best product for your vents.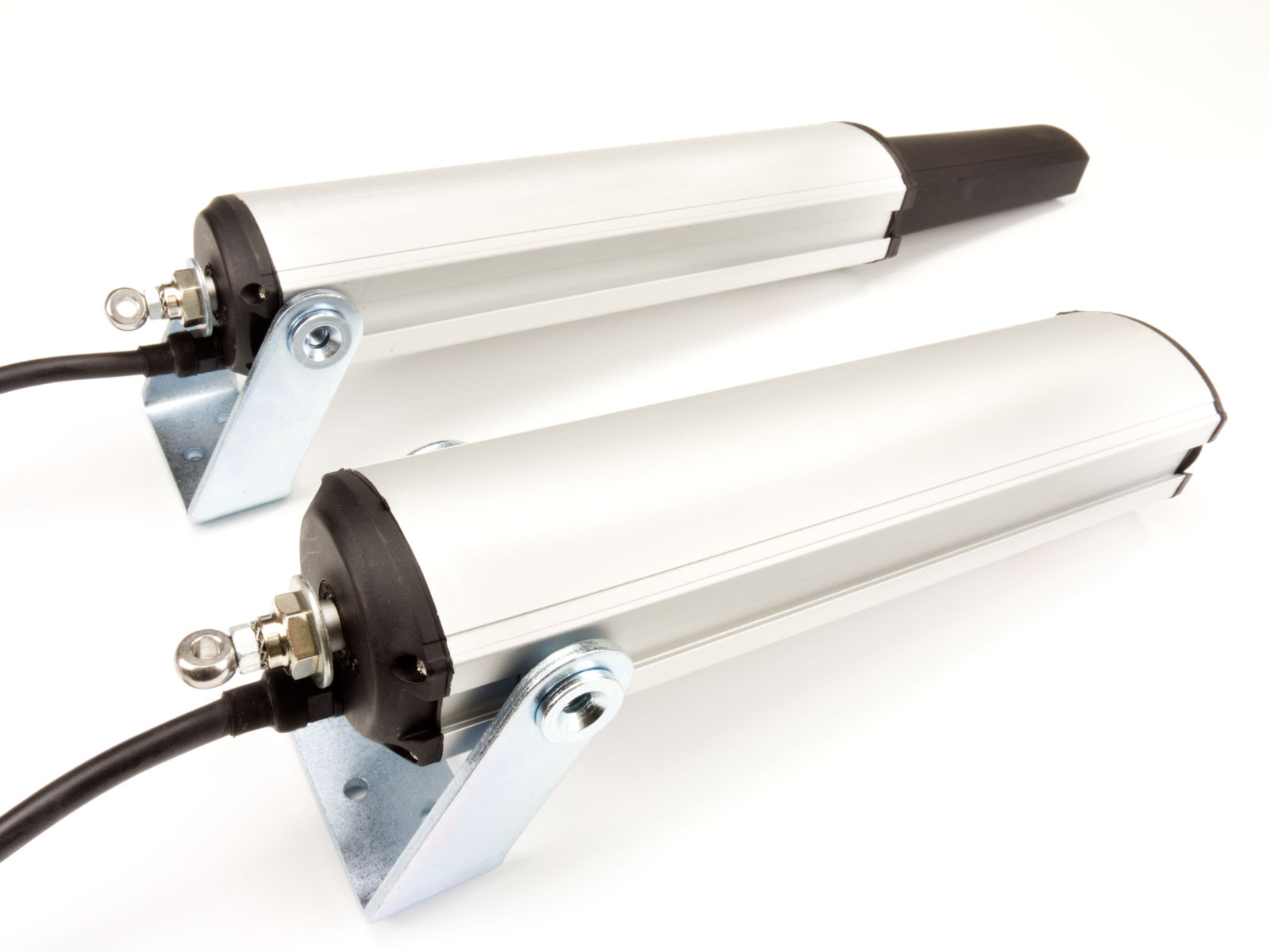 Aprimatic ST450
A 230v AC motor suitable for most types of rooflights, louvres, and vertical windows. The ST450 has a strong pushing force of 450N and is available in 180mm and 300mm stroke lengths.