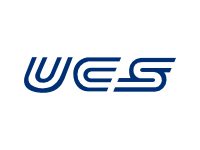 Ultraflex Control Systems (UCS)
UCS is the window controls part of the Ultraflex Group, this window controls side of the business began about 50 years ago with manual window controls followed by electric actuators in the 1990's. A leading company in the Fenestration and building automation industry, UCS manufacturer a wide range or actuators and controls for natural ventilation, smoke ventilation and window automation into BMS – building management systems.
Natural ventilation products include electric actuators, manual window openers and pneumatic systems and natural ventilation controls. Smoke ventilation products include EN12101-2 tested RWA actuators and EN12101-10 tested smoke vent control panels and smoke vent accessories
There is also a range of products particularly suited to BMS systems and more advanced window automation requirements.
The most popular UCS products for us is the are the EN12101-2 tested Supermaster 24v, The Vega AC and the Ulysses spindle.
We stock a full range of Ultraflex Control Systems brand window actuators and ventilation products. Not all of the products that we hold are listed on our website, so if you are looking for a product or unsure which product is right for your application just give our customer support line a call: 01702 826 267