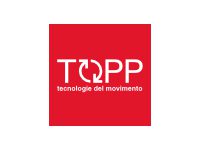 Topp
Topp are an Italian manufacturer of window openers and window controls, and they manufacture what we believe to be the most popular window opener on the market, the ACK42 & the ACK44.
Topp have a range of chain actuators, linear actuators, and window controls for natural ventilation, some RWA products for smoke ventilation systems and they have recently added some WIFI controls for automating your window using a smart phone or tablet.
We find their products to be most popular for natural ventilation.  We find them particularly popular for conservatory roof vents, rooflight and skylight windows.  They are also widely specified for high level windows in schools, colleges, and universities for example.
We have been supplying the Topp range of window openers & controls since we started in 2009,  so we have had a lot of experience in the range so for any help please get touch.
As a company we find the most popular window openers are the ACK42, C20 which is a smaller neater option, The C40 for heavier roof vents and the most popular control panel for us is the TF44 R along with its accessories, the  RDC12 rain sensor and TR8 Remote control.
For advice on Topp window openers and controls and we will be able to help. We stock a full range of Topp brand window actuators and ventilation products. Not all of the products that we hold are listed on our website, so if you are looking for a product or unsure which product is right for your application just give our customer support line a call: 01702 826 267