Brand: Nekos | Manufacturer Part numbers: SKYRO 850
This product is suitable for:
Top-hung windows
Sun blind slats
Skylights
Louvers frame
Cupolas
Specifications at a glance:
Traction force:  850 N
Thrust force:  850 N
Strokes:  350 mm, 550 mm, 750 mm, 1000 mm
Protection Class:  IP 65
Voltage supply: 230v AC, 24v DC
Bracket Options:
Get in touch for help picking the right brackets for your window.
NOT SURE IF THIS IS EXACTLY RIGHT?
Call 01702 826267 to order or for advice
CALL TO ORDER NOW
Next Day Delivery on 100s of Products
EXPERT ADVICE
Free for Trade & Public
Don't worry call us on our product support line and our experts will give you free advice and guidance
to find the correct product for your application: 01702 826267
Description
Nekos SKYRO 850
Nekos SKYRO 850 is the brand new linear gear rack actuator suitable for ventilation and aeration of industrial environments, also intended for smoke and heat evacuation systems (EFC / RWA) in compliance with the European standard EN12101.
The research department of Nekos has conferred this model the best construction technique and has equipped it with the latest generation electronics using a microprocessor to manage all operating functions, including synchronization (Nekos Syncro³ patent): an absolute innovation in the field of rack gear actuators.
The new series of SKYRO actuators are the result of Nekos' experience in this field, which aims to provide products that are robust, durable, easy to assemble and with excellent value for money. Nekos SKYRO 850: a concentrate of high-level performance that integrates perfectly into any architectural context.
▪ The application is versatile and modular, without using any particular and expensive accessories. It's possible to have several motorized synchronised thrust points and other idle thrust points connected with connection bar. Synchronized electro locks, (K-LOCK) are also usable.
▪ In case of more actuators connected in Syncro³ modus, the connection bar is not necessary.
▪ Automations of large skylights, Shed windows, domes, rooflights, battery- awning windows are the most frequent applications.
▪ Strokes among 350 and 1000 mm offer wide ranges of application.
▪ The actuator is fixed by means of a clamp system along the entire length of the shaft and with oscillating support that allows the actuator to follow the opening radius of the frame.
Buy Now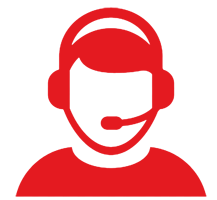 Order Now by Phone
The range of manual and electric window openers is vast and choosing the right solution depends on your needs. Our website carries just a sample of the most popular products we sell, but by no means covers everything we stock or can supply. It is always best to call us and we will help you confirm if it is the correct product for your exact needs.
To Order Dial: 01702 826 267
Brand
Nekos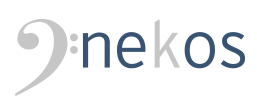 Product Applications
This product is suitable for:
Top-hung windows
Sun blind slats
Skylights
Louvers frame
Cupolas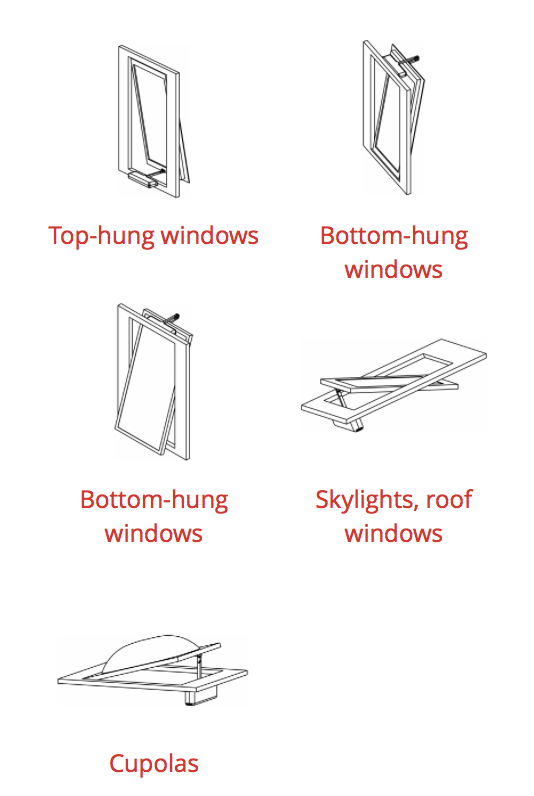 Technical Details
230 V 
24 V 
24 V RWA
850 N
850 N
850 N  
 350 mm, 550 mm, 750 mm, 1000 mm
 350 mm, 550 mm, 750 mm, 1000 mm
350 mm, 550 mm, 750 mm, 1000 mm
Absorbed current at nominal load:
0,37 A / 0,18 A  
1,0 A  
 2,0 A
Power absorption at nominal load:
 5 mm/s
 7 mm/s
7 mm/s  / 10 mm/s  
  Class II
Class III (SELV)
Class III (SELV) 
 – 20°C + 70°C
 – 20°C + 70°C
– 20°C + 70°C 
at absorption of power
at absorption of power
at absorption of power
Connection in parallel of 2 or more motors:
 44,6 x 113 x (Stroke + 163) mm
 44,6 x 113 x (Stroke + 163) mm
44,6 x 113 x (Stroke + 163) mm
2,00/ 2,34/ 2,69/ 3,11 Kg
1,95/ 2,29/ 2,64/ 3,07 Kg
1.70/ 1,75/ 1,95/ 2,29/ 2,64/ 3,07 Kg
Download PDF's

Nekos SKYRO 850 instructions