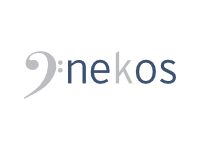 Nekos
Nekos is an Italian manufacturer of window openers and controls for natural ventilation and smoke ventilation systems.
We started buying the range in 2013, this was driven by the wide range of brackets that are available for the Kato chain actuator range. The variety of brackets gives us some good options to get over some of the more difficult window opening requirements we come across.
The other thing we like, particularly about the Kato range is these actuators are cost effective and have a reasonable small enclosure which is a benefit as they look more subtle than other window openers on the market.
Nekos have some very small actuators called the Kimo and the Inka which are more expensive than the Kato actuators, but if a low profile or low noise level actuator is required these are an excellent choice.
By far the most popular are the Kato 230 which is a 300N push force actuator that is adjustable in 100mm increments, making it suitable for a wide range of window sizes, the Kato Radio – which can be wired straight in to a fused spur or even plugged in, this has a rain sensor option as accessories and also the which you can use for very wide large vents as you can wire multiple actuators on the same window to push heavier and wider windows.
Nekos also have a wide range of Rack style actuators, mainly used on roof vents, and controls for natural and smoke ventilation requirements
On the smoke ventilation side, we find one product is particularly useful, this is the Kato 305 an RWA actuator tested to EN12101-2 although we are pushing towards EN12101-2 Tested Ventilators or Louvers and retrofitting actuators will not achieve a fully certified vents, so it is important to call for advice on smoke ventilation products.
For more information on the Nekos range get in touch with us for advice for your window opening requirements. Not all of the products that we hold are listed on our website, so if you are looking for a product or unsure which product is right for your application just give our customer support line a call: 01702 826 267