Screwjack Window Openers
A traditional window opener or screwjack is threaded brass rod that when twisted using an opener pole or handle extends to open your window or roof vent. Screwjacks are particularly popular in conservatories, orangeries and skylight windows on a pitched roof but are also used in other situations such as flat roof vents and low level windows on a vertical wall.
With various lengths and bracket options you can select the most appropriate screwjack to suit your window so whether you are looking to install new openers, or need a replacement opener or winder pole you can find your solution here.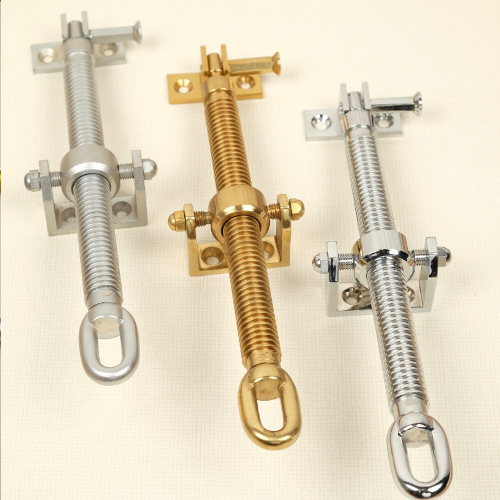 Traditional ScrewJack Window Winders
The effortless way to open your conservatory windows.
Just fit a winder pole into the screw jack and wind it, and the window will open.
Screw Jack With Handle
If your window is within reach you could also consider installing a manual screw jack, that comes with a small built on opening handle.
Brass & Chrome Telescopic Window Winders
Our screwjacks come in a range of sizes and finishes, with different bracket sizes too so they can suit a wide variety of windows.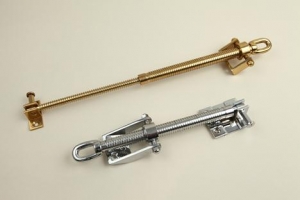 Satin Chrome Finish Single and Twin Thread Screw Jacks
Not looking for brass, well maybe our Chrome or Satin finishes suit your needs better.
Bracket Options To Suit Timber and uPVC Vents
With a wide range of brackets available in each finish we are sure to have something to suit your window to vent.
New Brackets For Skylight Window Openers such as Velux & Fakro
New Brackets To Give Clearance When Using A Screwjack On A Skylight Window With A Cill
Call Us For Advice On The Best Bracket Options To Suit Your Window Opening Needs
Traditional Window Opener Poles
We have a choice of sunroom or conservatory window winder poles made from either solid brass or aluminium.
Designed to easily crank open your window screw jacks.
These window winder pole handles come in a variety of finishes and sizes to suit all window opening requirements.
Our winder pole bracket just adds that finishing touch to your conservatory, and is a practical way to store your winder pole when not in use.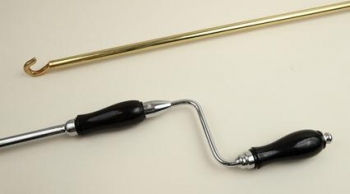 Single Thread Screw Jacks
A range of popular single thread screw jack openers in brass and chrome finish
Wooden Opener Poles
No need to stand one a chair to open your window. Simply get one of our classic wooden window opener poles which some in finishes to suit your screwjack and fixed and adjustable lengths.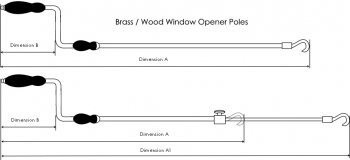 Aluminium Opener Poles
Looking for a modern look or slight lighter weight pole then consider something from the aluminium window winder pole range.
Popular Adjustable Opener Poles
Fits In The Cupboard – Extends Up To 3mtrs Long
If you want help choosing the right product or solution, our technical sales staff are here to help.
Why not call us today on 01702 826 267, or click below to submit an enquiry.