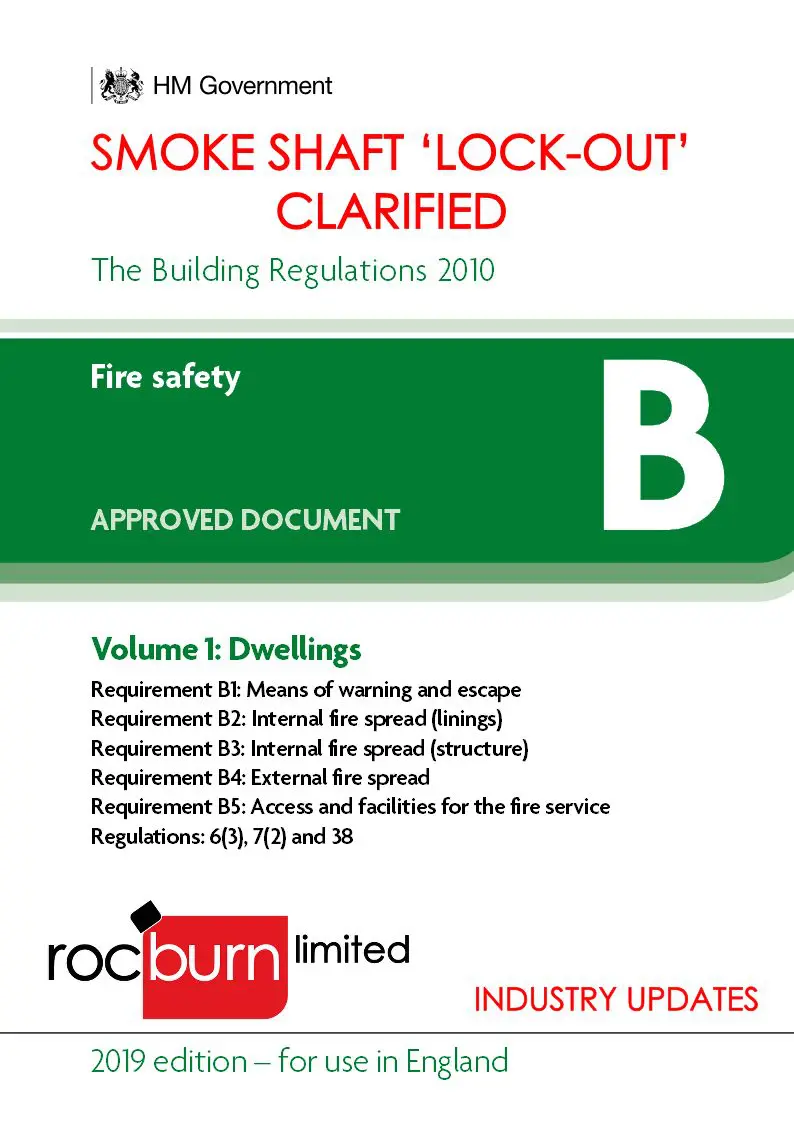 Approved Document B: Fire Safety sets out the regulations for providing a safe means of warning escape in the event of a fire.
There have been some areas that can be interpreted in different ways which has affected the smoke ventilation industry specifically,
One area that has been clarified in the 2019 amendments is how the smoke vents are triggered when smoke is detected in the common corridor and lobby
Excerpt from ADB 2019 Edition Vol 1 – Paragraph 3.51 iv.
'If smoke is detected in the common corridor or lobby, both of the following should occur.
Simultaneous opening of vents on the storey where the fire is located, at the top of the smoke shaft and to the stair.
Vents from the corridors or lobbies on all other storeys should remain closed, even if smoke is subsequently detected on storeys other than where the fire is located.'
The main paragraph that has been clarified is the required criteria for what should happen to ventilate the building if the smoke spreads into a different area, after the initial activation of the smoke vents in the affected corridor and stairwell.
It is now clear that smoke control systems should be designed so that after the initial activation of any corridor or lobby AOV's, all other vents should be 'locked-out' and remain closed even if the smoke has spread into a new zone and has triggered the fire alarm/smoke detection systems interfaced with the smoke vent control panel.
If required manual override can be achieved for any of the locked-out smoke vent windows, louvers, smoke shaft dampers or doors as can any smoke vent roof hatches either in the stairwell or at the head of the smoke shaft if required depending on how your building is designed
How can you lock out your smoke ventilation system?
There are different ways this lock out can be achieved. For example, some fully addressable fire alarm systems can trigger the smoke vent system and lock-out fire contacts as appropriate. Rocburn multi-zone smoke vent control panels can also be programmed directly to ensure the lock out function is achieved.
Is your smoke ventilation system compliant?
For help and advice please get in contact with us
If you want help choosing the right product or solution, our technical sales staff are here to help.
Why not call us today on 01702 826 267 or click below to submit an enquiry.