Brand: Window Master | Manufacturer Part numbers: WSK 331
Specifications at a glance:
Housing: Metal
Size: 125 x 125 x 36mm (WxHxD)
Bracket Options:
Get in touch for help picking the right brackets for your window.
NOT SURE IF THIS IS EXACTLY RIGHT?
Call 01702 826267 to order or for advice
CALL TO ORDER NOW
Next Day Delivery on 100s of Products
EXPERT ADVICE
Free for Trade & Public
Don't worry call us on our product support line and our experts will give you free advice and guidance
to find the correct product for your application: 01702 826267
Description
Window Master WSK 331 Break Glass Unit
Break glass unit (secondary) without audiable signal, metal housing
Secondary break glass unit
Without an audible signal
Metal housing
Smoke ventilation
The product is suitable for smoke ventilation and use natural driving forces for the efficient exhaust of smoke and heat
Break glass unit (primary) with an audible signal suitable for smoke control panel type WSC 204, WSC 304, WSC 308, WSC 316 and WSC 4xx.
The coloured LED indicates fire triggering or if a fault is present on the system.
Press function:
– press button for "EMERGENCY OPEN"
– re-set button (behind the door) after activation
LED -Display
– red LED "EMERGENCY"
– yellow LED "fault"
– green LED "operation"
Acoustic signal:
– "EMERGENCY OPEN" and "fault"
Spare parts (glass, keys etc.) can be ordered separately.
Buy Now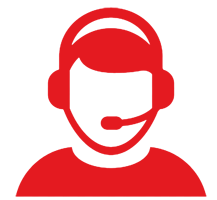 Order Now by Phone
The range of manual and electric window openers is vast and choosing the right solution depends on your needs. Our website carries just a sample of the most popular products we sell, but by no means covers everything we stock or can supply. It is always best to call us and we will help you confirm if it is the correct product for your exact needs.
To Order Dial: 01702 826 267
Brand
Window Master

Technical Details
Break glass unit bus
Size: between MotorController and remote control:
125 x 125 x 36mm (WxHxD)