Brand: Window Master | Manufacturer Part numbers: WCC 106 BT
Specifications at a glance:
Primary voltage: 100-240 VAC 1.52A 50/60Hz
Output current: 6A
Bracket Options:
Get in touch for help picking the right brackets for your window.
NOT SURE IF THIS IS EXACTLY RIGHT?
Call 01702 826267 to order or for advice
CALL TO ORDER NOW
Next Day Delivery on 100s of Products
EXPERT ADVICE
Free for Trade & Public
Don't worry call us on our product support line and our experts will give you free advice and guidance
to find the correct product for your application: 01702 826267
Description
6A MotorController with bluetooth remote control for natural ventilation in two rooms / zones
6A
Up to 2 motor lines
Control of ±24V DC standard actuators and actuators with MotorLink®
Opening/closing of windows via bluetooth remote control
May be combined with external temperature and time automated BMS
Natural ventilation
The product is suitable for comfort ventilation to ensure that the building's users enjoy a comfortable indoor climate
230V rated voltage
The product use rated voltage 230V
MotorLink®
The product communicates with power supplies with MotorLink® – an intelligent patented digital communication from WindowMaster
The MotorController controls (opens/closes) the window actuators based on a signal from the included remote control or the connected component(s) e.g. room sensors and weather sensors.
In addition to the supplied remote control, it is also possible to connect comfort keypads.
Up to 10 MotorControllers can be connected as part of a larger solution and may be connected to the same weather station.
The MotorController is also supplied in a 6A version and a 3A version without remote control.
Buy Now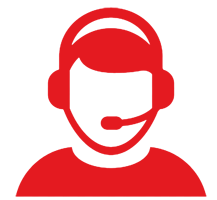 Order Now by Phone
The range of manual and electric window openers is vast and choosing the right solution depends on your needs. Our website carries just a sample of the most popular products we sell, but by no means covers everything we stock or can supply. It is always best to call us and we will help you confirm if it is the correct product for your exact needs.
To Order Dial: 01702 826 267
Brand
Window Master

Technical Details
MotorController: 100-240 VAC 1.52A 50/60Hz
Remote control: 2 x AAA alkaline batteries (1.5V)
White (RAL 9016)
MotorController: 215 x 206 x 37mm (W x H x D)
Remote control: 41 x 18 x 144mm (B x H x L)
Operation range between MotorController & remote control:
The used Bluetooth technology (Bluetooth 4) has the following operation range:
– Outside: up to 50m in radius
– Inside: up to 10m in radius
Physical barriers such as walls, cabinets etc. will reduce the range.