Brand: D+H | Manufacturer Part numbers:  NF110 30-80 cm
This product is suitable for:
Specifications at a glance:
Power Supply: 24V DC
Opening: Variable to max 12 cm
Protection Class: IP10
Bracket Options:
Options listed in Download Pdf below.
Get in touch for help picking the right brackets for your window.
NOT SURE IF THIS IS EXACTLY RIGHT?
Call 01702 826267 to order or for advice
CALL TO ORDER NOW
Next Day Delivery on 100s of Products
EXPERT ADVICE
Free for Trade & Public
Don't worry call us on our product support line and our experts will give you free advice and guidance
to find the correct product for your application: 01702 826267
Description
Venset – Frame < 50mm - 30-80 cm window - Wall switch - Open-Stop-Close
Range of window openers usable for outgoing windows, where the frame depth is less than 50 mm.
Simple to use either by wall mounted switch or by remote control.
The electric window opener operates by the "knee joint" principle. This means that the opener is stronger in the fully open and fully closed position than in-between.
This acts as an anti-squeeze safety measure and further ensures
that the window seal is pressed tightly when the window is fully closed.
The minimum pull-push pressure is 8 kg.
The opener opens 12cm at a speed of 8mm/sec.
The motor runs on 24V DC, with end stops integrated inside the unit.
The opener is possible to integrate in home automation systems.
A three meter wire is included.
Control panel for wall mounting, designed with a simple rocker switch for opening and closing the window.
The rocker switch works with a single push to open or close the window opener.
Push the rocker switch and the window will fully open or close,
no need to keep the rocker pressed.
When the opener reaches it's fully open or closed position it stops automatically.
Buy Now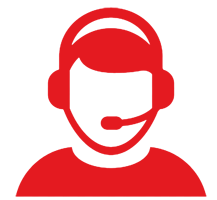 Order Now by Phone
The range of manual and electric window openers is vast and choosing the right solution depends on your needs. Our website carries just a sample of the most popular products we sell, but by no means covers everything we stock or can supply. It is always best to call us and we will help you confirm if it is the correct product for your exact needs.
To Order Dial: 01702 826 267
Brand
Product Applications
This product is suitable for:
Technical Details
L: 25 cm | W: 7 cm | H: 4,5 cm
1,5 kg
Continuously Variable until max 12 cm
24 V DC
0,6 A
Built in electrical end stoppers
500 Pa
Dynamic opening regulation
Download PDF's

NF110 30-80 cm Instructions