Ultraflex Control Systems UCS SUPERMASTER 24 VDC
Call us for latest pricing
Brand: Ultraflex Control Systems | Manufacturer Part numbers: 40506L, 40509T, 40507N, 40461R, 40467D, 40468F, 40469H, 40470S, 40471U
This product is suitable for:
Top-hung windows
Bottom-hung windows
Skylights, roof windows
Pivot frames
Cupolas
Specifications at a glance:
Traction force: 400 N
Thrust force: 400 N
Strokes(mm): 450/600/800/1000
Protection Class: IP 20
Voltage supply: 24V DC
Ultraflex Control Systems SUPERMASTER 24 VDC
MAIN FEATURES:
The longest stroke (1000 mm) and the highest force (400 N): it solves the problems to operate very heavy vents and the necessity of wide opening without taking up space inside the room (800 mm only for bottom hinged windows).
Double link chain. Red led light placed on the actuator to signal the close position.
Minimum window height: 900 mm for 450 mm stroke, 1200 mm for 600 mm stroke, 1600 mm for 800 mm stroke.  Pivot brackets are available and can provide a bigger opening distance, please get in touch for specific advice.
For windows without windowsill a fixing bracket (sliding within the dovetail slide) is available for an easy installation.
Supplied with 2 m cable (450-600 mm), 3 m cable (800 mm).
Brand
Ultraflex Control Systems

Product Applications
This product is suitable for:
Top-hung windows
Bottom-hung windows
Pivoting frame windows
Roof windows
Cupolas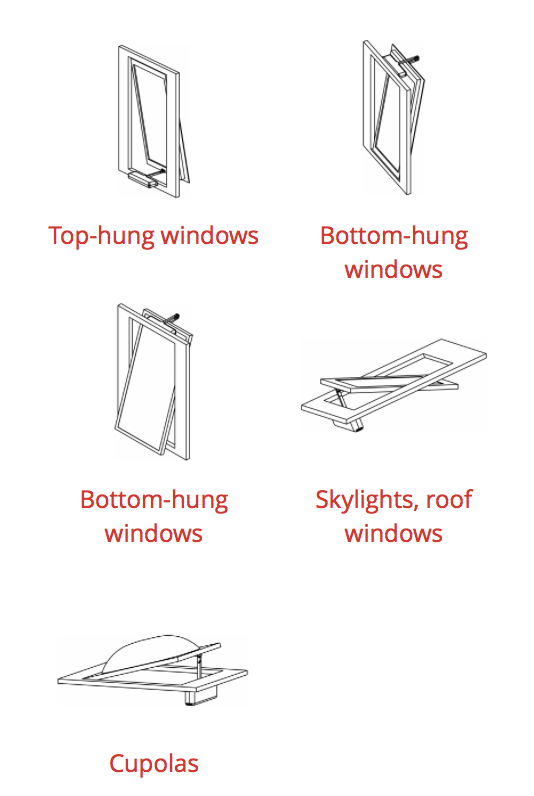 Technical Details
24 VDC +/-10%
Current Absorption (Max load):
BY POLARITY INVERSION  
450 / 600 / 800 MM
MICRO SWITCHES
 Yes
 IP20
 OPEN / CLOSE