Brand: Topp | Manufacturer Part numbers: μRemote Pro
Wifi Devices:
NOT SURE IF THIS IS EXACTLY RIGHT?
Call 01702 826267 to order or for advice
CALL TO ORDER NOW
Next Day Delivery on 100s of Products
EXPERT ADVICE
Free for Trade & Public
Don't worry call us on our product support line and our experts will give you free advice and guidance
to find the correct product for your application: 01702 826267
Description
Topp WiFiBox – μRemote Pro
Wifi Remote Control
Remote control with rechargeable batteries for controlling window actuators connected to WiFi.
CE marked device.
μRemote has a multi-colored LED diode. The Topp WiFiBox – μRemote Pro version additionally has the vibration function. It is powered from a built-in lithium battery, charged via a micro-usb connector, with a standard 5V charger or USB connector. The beginning of the battery charging is signaled with violet color. When the battery is completely charged the LED diode turn off. Feature for the remote control is available in devices of the wBox series, with software version above 0.500
The remote control communicates directly with wBox controllers – no router is required. The communication of the remote control is bidirectional, the user receives feedback information about the execution of the command of the controller by using the signal of the LED diode (in the PRO version also by using the vibration). The red LED indicates that an error has occurred.
Buy Now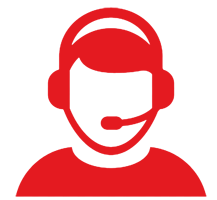 Order Now by Phone
The range of manual and electric window openers is vast and choosing the right solution depends on your needs. Our website carries just a sample of the most popular products we sell, but by no means covers everything we stock or can supply. It is always best to call us and we will help you confirm if it is the correct product for your exact needs.
To Order Dial: 01702 826 267
Brand
Topp

Technical Details
4
number of connected devices / channel:
LED RGB diode
Yes for Pro Version
72 x 39 x 13 mm
standard microUSB charger 5V (not included)
with confirmation, encrypted
μWiFi