Nekos SKYRO 650
Call us for latest pricing
Brand: Nekos | Manufacturer Part numbers: SKYRO 650
This product is suitable for:
Top-hung windows
Sun blind slats
Skylights
Louvers frame
Cupolas
Specifications at a glance:
Traction force: 650 N
Thrust force: 650 N
Strokes: 180 mm, 230 mm, 350 mm, 550 mm, 750 mm, 1000 mm
Protection Class: IP 65
Voltage supply: 230v AC, 24v DC
Colours Available:
| | | | |
| --- | --- | --- | --- |
| | White | SAA | |
Nekos SKYRO 650
Nekos SKYRO 650 is the new linear gear rack actuator provided with advanced technology and synchronization (Nekos Syncro³ Patent).
The new series of SKYRO actuators are the result of Nekos' experience in this field, which aims to provide products that are robust, durable, easy to assemble and with excellent value for money.
Compared with the model SKY 650, the new Nekos SKYRO 650 presents improved performances, more reliability and multiple use possibilities.
▪ The application is versatile and modular. The actuator is provided with a new electronics and with the latest generation synchronization and mechanical set-up to further contribute to make this actuator very versatile.
▪ Automations of domes, large skylights, Shed windows, rooflights, sunshade blades, battery- awning windows are the most frequent applications.
▪ It is possible both to install several motors in Syncro³ version on the same window and idle thrust points connected with connection bar, these latter are not necessary in case of several actuators in Syncro³ modus.
▪ Strokes among 180 and 1000 mm.
▪ Protection degree IP65.
▪ The actuator is fixed by means of a clamp system along the entire length of the shaft and with oscillating support that allows the actuator to follow the opening radius of the frame.
Brand
Nekos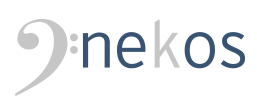 Product Applications
This product is suitable for:
Top-hung windows
Sun blind slats
Skylights
Louvers frame
Cupolas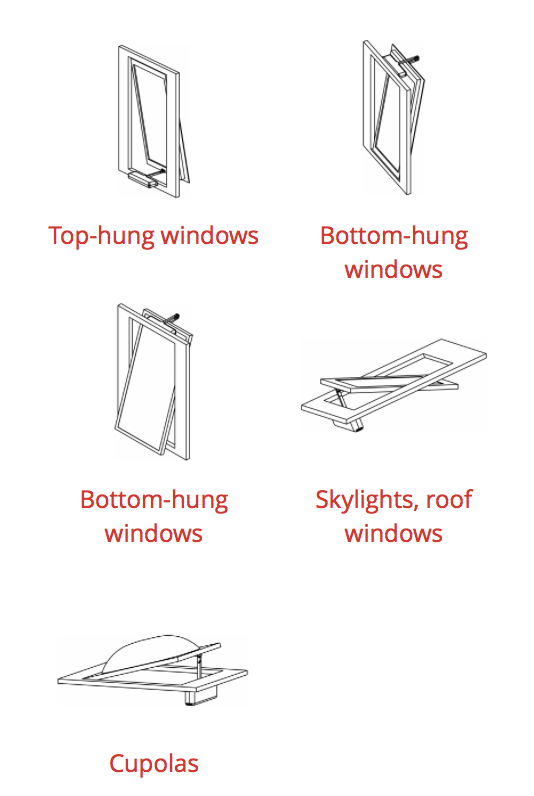 Technical Details
230 V 
24 V
600 N
600 N  
  180 mm, 230 mm, 350 mm, 550 mm, 750 mm, 1000 mm
180 mm, 230 mm, 350 mm, 550 mm, 750 mm, 1000 mm
Absorbed current at nominal load:
0,37 – 0,18 A  
 1 A
Power absorption at nominal load:
 7 mm/s
7 mm/s
  Class II
Class III (SELV) 
 – 20°C + 70°C
– 20°C + 70°C 
at absorption of power
at absorption of power
Connection in parallel of 2 or more motors:
 44,6 x 113 x (Stroke + 163) mm
44,6 x 113 x (Stroke + 163) mm
1,40/ 1,45/ 1,65/ 2,34/ 2,69/ 3,11 Kg
1.70/ 1,75/ 1,95/ 2,29/ 2,64/ 3,07 Kg
Download PDF's

Nekos SKYRO 650 instructions