Nekos Rock – Linear Actuator
Call us for latest pricing
Brand: Nekos | Manufacturer Part numbers: Rock 230 V, Rock 24 V
This product is suitable for:
Top-hung windows
Bottom-hung windows
Skylights, roof windows
Pivot frames
Cupolas
Specifications at a glance:
Traction force: 500 N
Thrust force: 500 N
Strokes: 100 mm / 200 mm / 300 mm
Protection Class: IP 66
Voltage supply: 230v AC, 24v DC
Colours Available:
| | | | |
| --- | --- | --- | --- |
| | White | SAA | |
Nekos Rock
Nekos ROCK is a linear actuator with stiff rod designed for industrial applications. It has compact dimension and is easy to install: ROCK is able to perform the opening of louvre windows, solar shading blades and dome rooflights.
The Nekos Rock is made in two versions with 110-230V~(AC) 50/60Hz or 24V DC power supply for a variety of applications, thanks also to its force of thrust (500 N) and high IP66 protection rating, for use in dusty and damp environments. Both versions are also provided with synchronization system (Nekos Syncro3 patent) for a variety of applications.
Fixed electronic, non-programmable return end-stroke: the outward end-stroke is programmable with magnetic device and according to the application needing. This end-stroke technology is easy to program and allows numerous applications where non-standard strokes with millimetric end-strokes are requie.
Start with acceleration ramp to facilitate the adjustment of solar shading blades or jealousies controlled by light sensor (lux-meter).
Brand
Nekos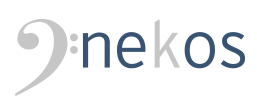 Product Applications
This product is suitable for:
Top-hung windows
Bottom-hung windows
Pivoting frame windows
Roof windows
Cupolas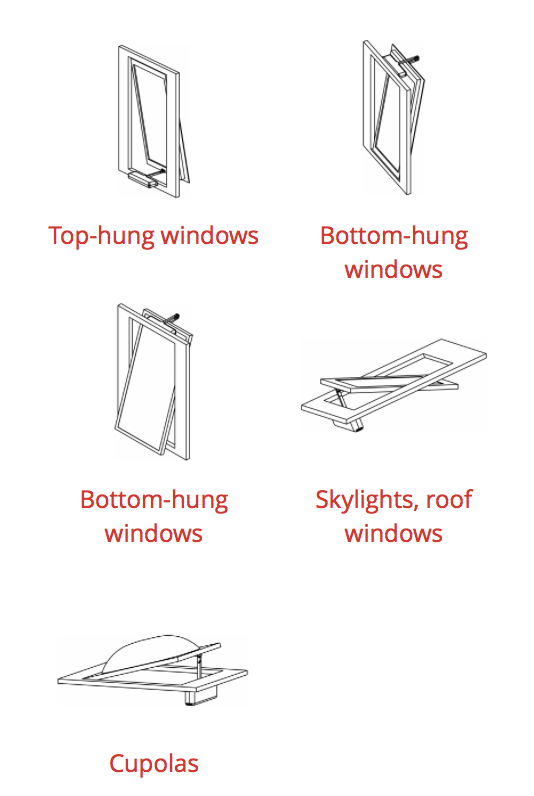 Technical Details
110 – 230 v 50/60 Hz
24V
500 N
500 N  
Absorbed current at nominal load:
0,21 / 0,14 A  
0,63 A
Power absorption at nominal load:
4 mm /s
4 mm / s
  Class II
Class III 
– 20°C + 70°C 
Electronic with magnetic selector
Electronic with magnetic selector
Stroke travel at max load:
72 x 34,5 x 344 / 444 / 594 mm  
72 x 34,5 x 344/ 444 / 594 mm
Download PDF's

Nekos Rock instructions