Brand: Aumuller | Manufacturer Part numbers: KS2 TWIN S12 24 V DC (Z)
This product is suitable for:
Dome & Skylight windows
Top & bottom hung windows
Pivoting windows
Specifications at a glance:
Thrust & Traction force: 500 – 200 / 500 N; stroke dependant, programmable
Max Strokes: 200 – 600 mm; programmable
Voltage supply: 24 V DC
Protection Class: IP 32
Bracket Options:
Options listed in Download Pdf below.
Get in touch for help picking the right brackets for your window.
NOT SURE IF THIS IS EXACTLY RIGHT?
Call 01702 826267 to order or for advice
CALL TO ORDER NOW
Next Day Delivery on 100s of Products
EXPERT ADVICE
Free for Trade & Public
Don't worry call us on our product support line and our experts will give you free advice and guidance
to find the correct product for your application: 01702 826267
Description
Aumuller KS2 TWIN S12 24 V DC (Z)
Chain drives from AUMÜLLER have a well-designed and robust aluminium housing. It encases the microprocessor-controlled electronics, the motor-gear unit and the chain box. The slim design allows our chain drives to lay flat on the window profile and not protrude into the room. The drives can be mounted on top or integrated into the profile. The most suitable installation locations are the frame profiles of the main or side closing edges.
The Aumuller KS2 TWIN S12 is made especially for window and facade manufacturers and installers: thanks to the microprocessor-controlled load-dependent cut-off switch, it is possible to use synchronous operation in multi-drive  systems, as well as sequence controls with locking drives or object-specific special solutions, without additional modules. Special feature of the Twin models: the Z version, offers you a programmable feedback contact for "OPEN" or "CLOSED" position (max. 24V / 0.5A).
For natural ventilation, smoke and heat exhausting systems and ferralux® NRWG (EN12101-2) Versions R (right) or L (left) or TWIN
Aluminium housing anodized or optionally in RAL colours
High-quality stainless steel sidebow roller chain, without protruding rivet heads
Slim line body that suits concealed fitting within profiles
Rigid drive mounting on frame without brackets
Programmable parameters of Intelligent Control Electronics S12
Synchronised multi-operation and sequence control without add. devices Electronic soft-start, soft-close and soft-stop at end of stroke control Stroke, force, speed
Rebate control
Suitable for operation with M-COM for the automatic configuration of synchronised run of multi drive systems and sequence control
Buy Now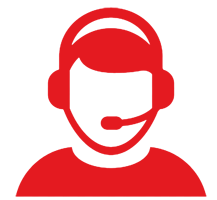 Order Now by Phone
The range of manual and electric window openers is vast and choosing the right solution depends on your needs. Our website carries just a sample of the most popular products we sell, but by no means covers everything we stock or can supply. It is always best to call us and we will help you confirm if it is the correct product for your exact needs.
To Order Dial: 01702 826 267
Brand
Aumuller
Product Applications
This product is suitable for:
Dome & Skylight windows
Top & bottom hung windows
Pivoting windows
Technical Details
S12 – intelligent, programmable control electronics
1.4 A
200 – 600 mm; programmable
500 – 200 / 500 N; stroke dependant, programmable
max. 12.0 / 8.0 mm/s; programmable from 5.0 mm/s
anodised aluminium, 41 x 26 mm, length stroke dependant
halogen free, grey, 3×0.5 mm², length 3 m; "Z": 5×0.5 mm²