Rocburn Product Focus: The TOPP ACK4 (ACK42/ACK44)
The ACK4 chain actuator is one of the most popular electric window openers, it's available in 230V AC, and 24 V DC standard or RWA (SHEV) versions.  Below, we look at the common applications for this product, popular control methods and troubleshooting tips.
Product Codes: ACK44, ACK42
Can replace: MAC41, MAC42, MAC43, MAC44 in addition to the ACK5
ACK4 Product Overview and Applications
Manufactured by TOPP Movement Technologies in Italy, the ACK4 has been on the market for over 15 years.  With a variety of brackets available, it's suitable for just about all window frame styles and materials.  We stock White, Black, and silver colours but an unpainted option is available for custom colours as a special order.  We generally find that these units have a decent lifespan of 8-10 years with minimal maintenance based on our own experience and reports from our customers.
The ACK4 is suitable for these opening types.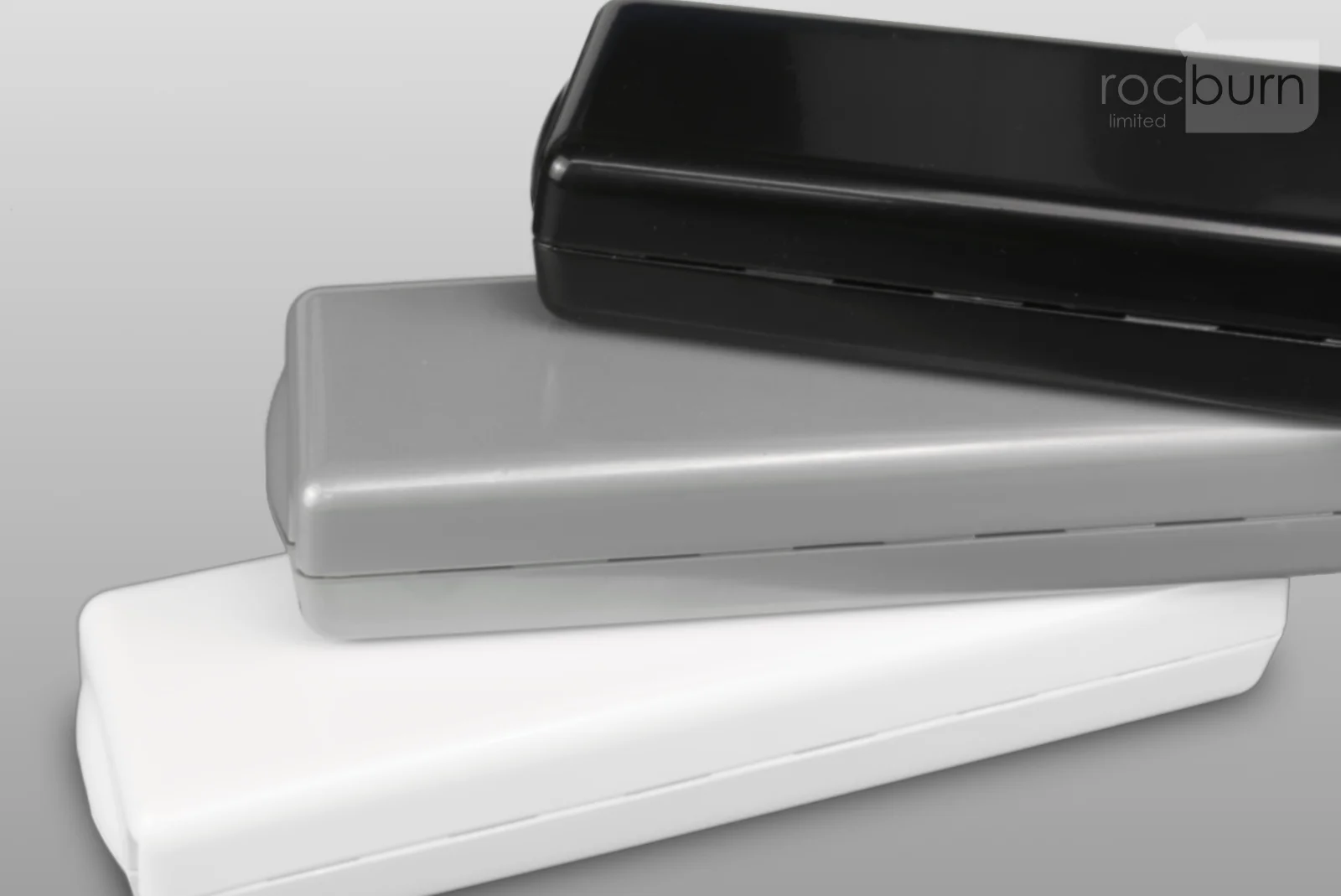 What about the ACK5?
You may have seen another, similar product called the ACK5, or read reports that the ACK4 has been discontinued.  Rest assured the ACK4 hasn't been discontinued and is still very much an active product line from TOPP.  The ACK4 is still listed on the the manufacturers site and is still produced for global distribution.
We've noticed that retailers that sell the ACK5 advertise it as a replacement for the ACK4, with an upgraded heavy-duty gearbox, and a 5-year warranty.
In our own testing and 20+ years of experience, we've found the ACK4 is a solid and reliable product.  If installed correctly — we're more than happy to help you do that — then we see no reason why it wouldn't last much longer than 5 years.  We can't see a reason to buy a higher price product when the ACK4 is identical on paper and has a good record of reliability.
Choosing the right ACK4 option
Generally speaking, when installing any electric actuator for natural ventilation purposes, you'll want to use the 230V AC mains powered version.  That being said there are a couple of reasons why you may need to choose differently.
If you are installing the motor in a wet area, such as a bathroom or in the vicinity of a water source you will want to install the 24V DC option.  The lower voltage is safer to use in these environments.
When installing these as part of a smoke control system or for comfort ventilation that is controlled by a smoke ventilation control panel then you will certainty need to use the 24V DC option as well.  These control panels typically must maintain operation of the vent during a power outage, and they do that by using a battery backup supply which is usually capable of 24V DC output.
Finally, if required, the 24V DC RWA version can be used in smoke ventilation specific scenarios, where there are certain requirements to withstand combustion.  It's important to highlight though, that it's unlikely this will produce a smoke vent that's compliant with UK building regulations.  So, we advise you to contact our technical sales team to confirm if it's suitable.
When installing these on larger windows, you may need a synchronous version which allows a pair of ACK4's to operate simultaneously in tandem.  These are available for all options listed above and stocked by us for next day delivery.
Common Applications/Replacement options
We find the ACK4 window opener particularly popular for conservatories and orangeries.  Combined with temperature controllers and rain sensors to manage the temperature all day without the need to be present.  As mentioned above, in the UK, we don't typically see that the ACK4 used as a component of a smoke ventilation system.  This is because installing two separate CE/UKCA marked devices (vent and actuator) in combination doesn't create a compliant AOV (Automatic Opening Vent) as a whole.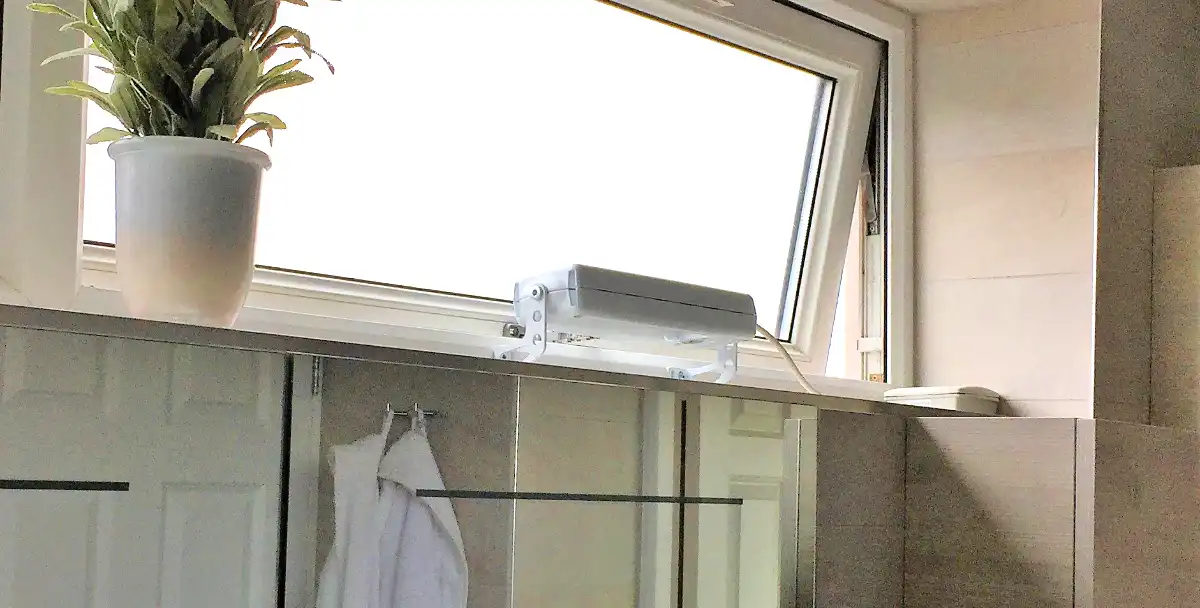 If you're looking to replace an existing actuator we can help.  We've found the ACK4 has been sold and rebranded as various products over the years, such as the MAC4.  The ACK4 can be used as a drop-in replacement for these motors if your brackets are compatible.  As long as the type of bolts used in your existing installation match the ones displayed below then there's a good chance it'll be a straight swap.
Regarding brackets.  If you're planning to replace an existing motor, it's important to check if your brackets are compatible.  We have had experiences when a motor was original supplied as part of a conservatory build and a custom bracket was used.  We were able to help those customers by providing advice over the phone and if necessary, supplying alternative brackets.
You can always call us or send in a photo to get our opinion.
One last thing to be aware of is that some conservatory/orangery builders may bury the cabling inside the walls and frames of the conservatory.  We always recommend that the fly lead from an electric actuator is wired into a junction box instead.  Opening the motor body will void the warranty so it's best to cut the cable and install a junction box if you experience this.
Compatible Windows and Frames
We stock mounting brackets that will allow you to fit these to virtually every type of window; uPVC to Oak frames, inward or outward opening, side hinged to centre pivot.  We can discuss the exact bracket and mounting options you'll need to use over the phone to make sure you get the right components.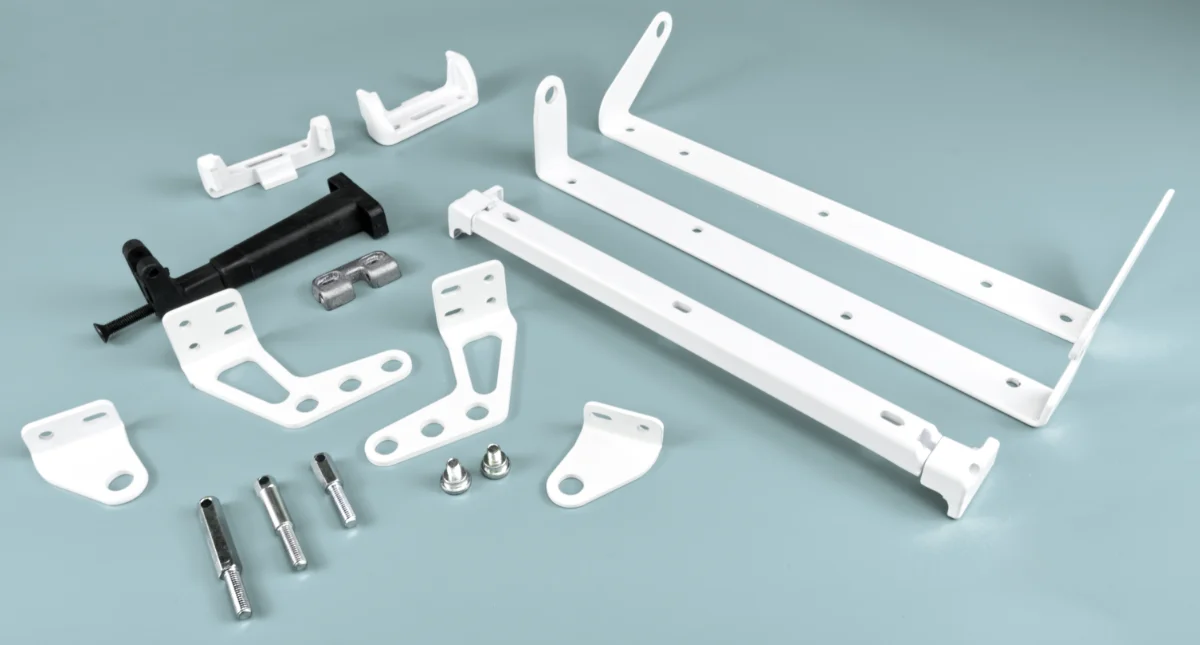 As for window sizes, a single motor can drive a window of around 1300mm across the opening edge.  If you have a wider window, then a synchronous version of the ACK4 is stocked, allowing you to fit two motors on the same vent.
Fixed brackets have a restriction on minimum window height, we can discuss the various options with you on a call so you can be sure.
Feature Spotlight
The ACK4 electric window opener has a strong 300N (30Kg) thrust force and a variable opening of 100 – 400 mm in 50 mm increments.  A double link, stainless steel chain allows the motor to drive the window without excessive flexing, producing a more even force along the length of the stroke.  The stroke length is adjusted by a selector that's visible on both sides of the casing by a household cross head screwdriver, providing accurate limits of the opening.
This window actuator has an IP55 rating, essentially meaning it's weather resistant.  Internally the electrical components and gearbox are sealed separately from the outer housing and chain.  This makes it an ideal choice for installation on skylights and roof vents where there's risk of exposure to rain.  A special order, IP66 version is also available with a fixed stroke length if required.

ACK4 Controls and Accessories
The controller for your motor will depend on the voltage and the features, such as temperature management or rain sensors.  There's plenty of choice so if you want us to walk you through the available options, give us a call.  For the 230V AC motor your control could be as simple as a wall mounted rocker switch, and on the other end of the spectrum is an automatic temperature controller such as the MB08.
We also have a Touchpoint control that's intended for natural ventilation systems.  It's available in both 24V DC and 230V AC options which can be used alongside rain sensors and handheld remote controls.
You should be able to use just about any 24V smoke ventilation panel to control ACK4 (RWA) units, but it's important to remember that this may not be compliant with your building regulations.  Typically, compliant AOV's will have the actuators pre-installed on them and the whole unit will have been tested to meet the standards.  We have a team of smoke vent system designers that are available to help design and supply a compliant system.  Give us a call to find out more.
Installation tips
A key component of the design of the ACK4 is the adjustable pin located at the head of the chain.  The pin is adjustable, and used to control the point at which the window is closed, as well as the force applied to the window gaskets.  When installing you want this closing point to match the natural stopping point of the motor's stroke whilst still closing the window enough to prevent drafts.
If you don't achieve a good pin adjustment it could result in the gearbox wearing out earlier than the manufacturer intended.  Contact us if you need technical assistance during installation.
Always wire the motor into a junction box near by the window, this will make replacements and future changes much easier in the future.
Summary
Hopefully the above has given you a better idea of the best use cases for an ACK4 actuator.  In summary it's universally compatible with most window types and frames with a variety of bracket and mounting options.  When installed correctly it'll typically last 8 or more years.  And with a variety of control options, you're bound to find something that will work for you.  These reasons make it one of our bestselling window actuators.
We're available by phone or email to help you decide if this product can work for you.  Why not submit an enquiry or ring us to find out more.
If you want help choosing the right product or solution, our technical sales staff are here to help.
Why not call us today on 01702 826 267, or click below to submit an enquiry.
Related Posts
It is important to have a well-ventilated home for energy efficiency and property maintenance reasons. Adequate airflow in the home is also vital for health and safety. Here are the four most important reasons why ventilation is essential for your home.