Timber Frame Conservatory Rooflight Openers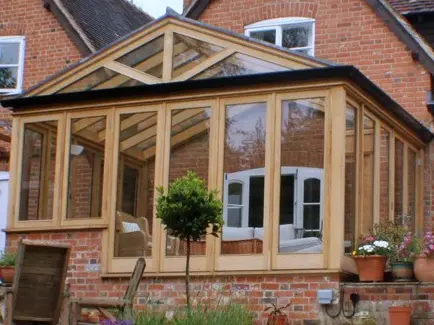 Date: July 2017
A customer came to us with a particular problem, he wanted to achieve better natural ventilation in his conservatory which had rooflights. He wanted to install some sort of traditional manual window opener but wouldn't know what would work as there where no visible frame on the windows themselves.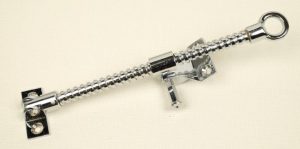 Window Opener Equipment Supplied:
Single Thread Screwjacks in Chrome Finish
Extension Plate to give a visible frame to push against
Project Overview
The customers aim was to achieve better natural ventilation within his conservatory. He had existing timber conservatory roof vents but they had no frame that was visible and available for an opener to push against so was struggling to find a solution that would work for him.
After consulting with him we suggested using a traditional screwjack opener, in chrome to match the rest of his decor, and to use a plate that would fit against the frame and stand out far enough for the screwjack to push against.
Project Pictures
Keep your conservatory well ventilated is important and natural ventilation is a very efficient way to do this.
Cost effective manual window opener solutions for conservatory roof vent windows are one of our specialties so please view our range of manual openers and for the best solution to you situation please call us for advice.
You can contact one of our sales team either using the form below, by emailing [email protected] or calling us on 01702 826 267.
If you want help choosing the right product or solution, our technical sales staff are here to help.
Why not call us today on 01702 826 267, or click below to submit an enquiry.
Related Posts
Under the challenging economic climate of 2021 & 2022 Rocburn were tasked with specifying & supplying the smoke & comfort ventilation system for an extension project providing new student accommodation in Tooting (South London).