Smoke Ventilation System for Flats & Apartments – Balmoral Hotel, Harrogate
Location: Balmoral Hotel, Harrogate
Date: January 2017
Rocburn were chosen to supply the smoke ventilation equipment to be installed as part of renovation works for The Balmoral Hotel, Harrogate. This was to renovate AOV systems to bring them up to current standards.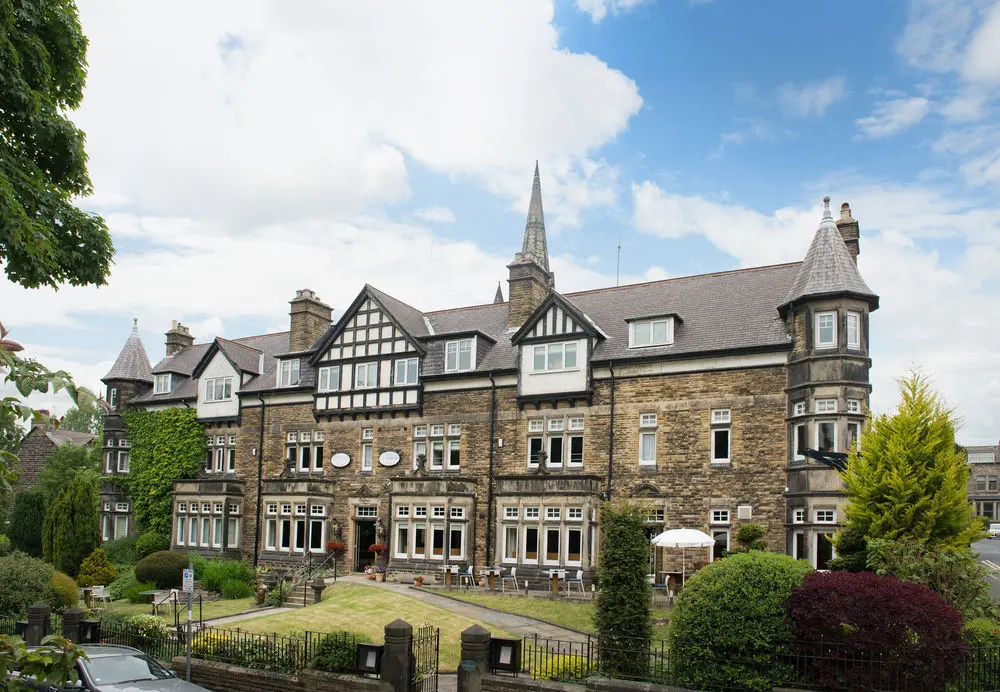 Smoke Ventilation Equipment Supplied:
1 x 7 zone 5amp Multi Zone smoke vent control panel.
5 x 1mtr Square EN1366-2 Fire rated dampers and grilles – painted matt black louvers & white grilles
6 x Fireman's Override Switches
Project Overview
This job consisted of 1 stair core ventilated by a 1mtr square smoke ventilation pitched velux rooflight, with lobbies on the Ground, 1st 2nd, 3rd and 4th floors.
Each lobby had a damper and grille fitted to ventilate smoke into an assigned smoke shaft.
The control panel was wired back to an addressable fire alarm, which would trigger on smoke to open the damper on the fire floor along with the related skylight. This automatically cleared the communal escape routes of smoke.
The smoke ventilation equipment was specified in accordance with Approved Document B.
Project Pictures
1mtr square free vent area smoke ventilation pitched rooflight EN12101-2 rated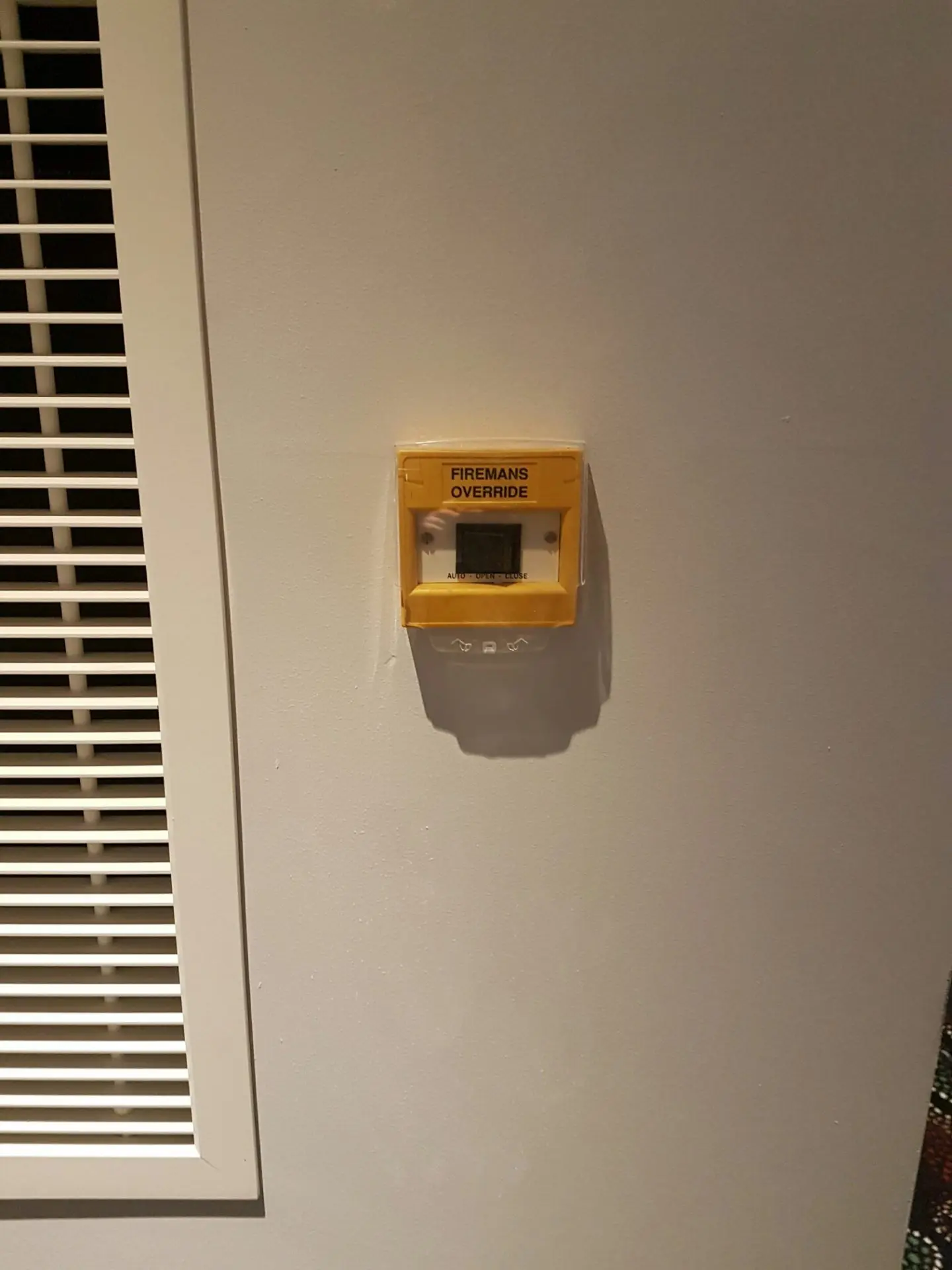 Local fireman's override switch in lobby corridor, used to manually override the fire alarm signal to open or close the AOV from within each zone
EN1366-2 Tested Dampers and Grilles:
A good alternative to using a smoke shaft door actuator. The louver is covered by a decorative grille to prevent trapping, tampering or falling issues in the event of a fire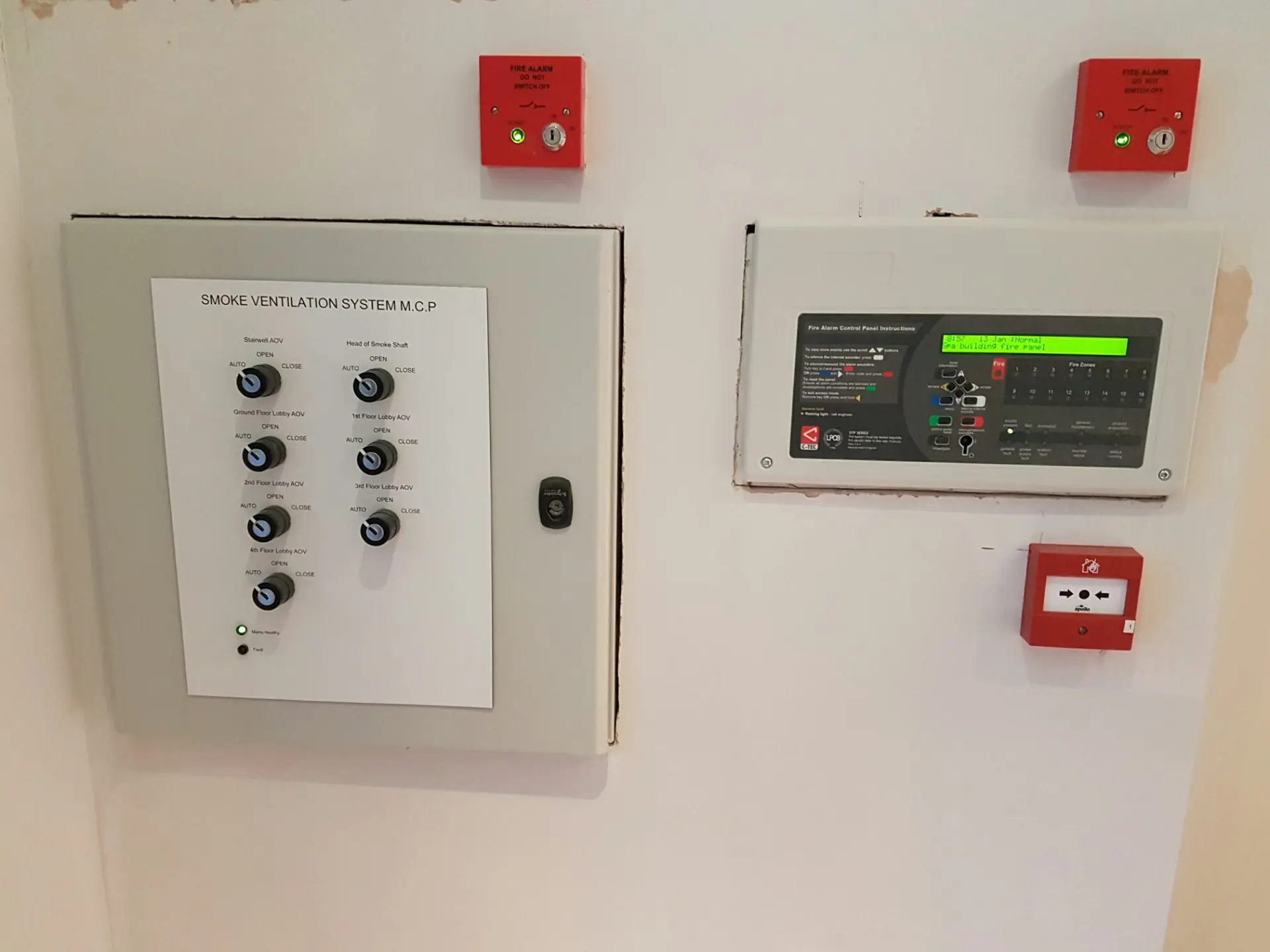 Multi Zone Fire Alarm, Fitted Recessed in the wall
This is one of the many multizone projects we have supplied smoke ventilation equipment for.
For advice please contact one of our sales team either using the form below, by email [email protected] or calling us on 01702 826 267.
Contact Us
If you want help choosing the right product or solution, our technical sales staff are here to help.
Why not call us today on 01702 826 267, or click below to submit an enquiry.
Related Posts
Under the challenging economic climate of 2021 & 2022 Rocburn were tasked with specifying & supplying the smoke & comfort ventilation system for an extension project providing new student accommodation in Tooting (South London).