BS 8629:2019+A1:2023 – Evacuation alert systems
BS 8629 is a code of practice that details and makes recommendations on the installation of evacuation alert systems (EAS) in residential buildings such as flats.  These systems are not to be regarded as fire detection and alarm systems.  Instead, they are intended for use by fire and rescue personnel in the rare scenario where a residential building requires evacuation.
It's important to mention that this standard doesn't imply that "stay put" practices used in modern blocks of flats is no longer recommended.  Its goal is to define a standard which gives fire and rescue personnel the tools to perform duties in an emergency.
If your building is for residential occupancy, over 18 metres in height and has a stay put policy, then in England and Scotland it is required by Approved Document B that a BS 8629 evacuation system is installed.
Additionally, if your building is less than 18m or elsewhere in the UK with a stay put policy, it's recommended to consult a risk assessor.  The assessor may recommend an EAS is installed in compliance with BS 8629.
What is suggested by BS 8629:2019+A1:2023 compliance?
The recommendations made are aimed at the design, installation, commissioning, and maintenance of EAS systems.  These include Evacuation Alert Control and Indicating Equipment such as sounders within each flat.  These systems should be available to operate by the fire and rescue services when required.
It describes how EAS systems should be installed in such a way that they can reliably be used to remotely alert flat occupants with evacuation or emergency instructions.  Removing the need for these emergency personnel to manually notify each resident.
How do I keep evacuation routes clear?
Being able to alert the occupants of a building to evacuate is only part of a fire safety plan overall.  It's important to ensure your evacuation routes remain accessible during an emergency.  Rocburn offer broad range of smoke ventilation (SHEV) products and systems which can be used to clear smoke from stairwells, and evacuation routes. 
These systems need to be compliant with EN12101 and installed in accordance with Approved Document B.  They can be triggered automatically via a fire alarm panel or controlled remotely by the emergency services.  If you want guidance designing or specifying a single or multizone smoke ventilation system, please get in touch.  You'll find our knowledge of products and requirements invaluable.
What are the key components of an EAS?
EAS and similar systems comprise of evacuation alert control and indicating equipment (EACIE).  These devices put control of an evacuation of a building in the hands of the emergency services.  The BS 86229:2019+A1:2023 document provides recommendations on how these systems should be installed and configured to maintain reliability during an emergency.
EACIE devices include.
Sounders that will alert building occupants of the requirement to evacuate. Some sounders can include a visual beacon indicator.
Isolators which are designed to maintain operation of the system during fault conditions.
Evacuation Alert Panels that emergency services can use to control the evacuation of the building in a controlled zone-by-zone manor.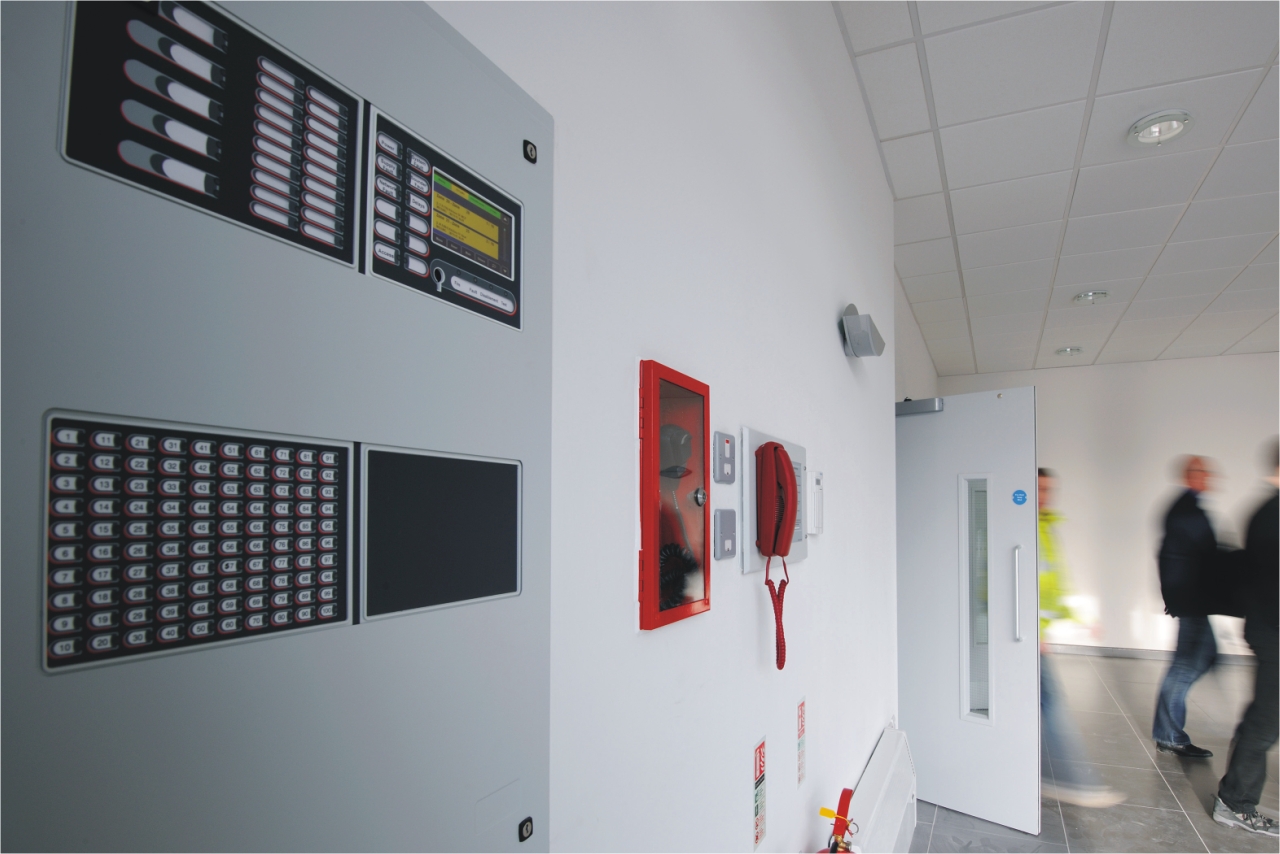 What has changed since the previous version (BS 8629:2019)?
As well as some terminology changes and general updates regarding recent legislation.  The BSI group has made several new recommendation and commentary throughout the document.  Including around arrangements for disabled people, and the siting of evacuation devices.
Major changes from the BSI Knowledge site are below
An amended title which reads: Design, installation, commissioning and maintenance of evacuation alert systems for use by fire and rescue services in buildings containing flats – Code of practice
The change of "user" to "premises management" throughout where "user" refers to a person or organization having control of the building in which the EAS is installed.
An amended introduction explaining the recent changes in legislation and guidance that now includes reference to BS 8629
New commentary and recommendations on system components
New recommendations on fault monitoring and system integrity
New commentary and recommendations on evacuation alert sounders and audibility
New recommendations on arrangements for disabled people
New recommendations on siting of evacuation alert devices
New commentary and recommendations on evacuation alert control and indicating equipment (EACIE)
New commentary and recommendations on networked systems
New commentary and recommendations on maintenance inspection, testing and servicing.
In Summary
The impact from the Grenfell tragedy continue to be felt across the construction industry.  By following the code of practice in the BS 8629 standard,  you're helping to avoid a repeat disaster.  Whilst "stay put" policies are still valid in properly constructed, modern buildings.  Even if your building is under 18m you may need to install an EAS in accordance with BS 8629.
Whilst Rocburn do not currently sell EAS systems, we can solutions that will help ensure a building evacuation can be carried out safely.  So give us a call to discuss your requirements if you've been told you need to fit an Evacuation Alert System.  We'll do our best to recommend a smoke ventilation system that meets your requirements.
If you want help choosing the right product or solution, our technical sales staff are here to help.
Why not call us today on 01702 826 267, or click below to submit an enquiry.
Related Posts
It is important to have a well-ventilated home for energy efficiency and property maintenance reasons. Adequate airflow in the home is also vital for health and safety. Here are the four most important reasons why ventilation is essential for your home.